This is an archived article and the information in the article may be outdated. Please look at the time stamp on the story to see when it was last updated.
GREENSBORO, N.C. — Greensboro police have identified the teen who was shot and killed Tuesday morning, according to a news release.
Tyquan Vonricco Washington, 18, was found suffering from a gunshot wound in the 700 block of Hyde Drive at 10:54 a.m.
Washington is the son of recording artist Ricco Barrino, whose real name is Kassim Vonricco Washington, and the nephew of "American Idol" and Grammy-winning singer Fantasia Barrino.
Emergency crews performed life-saving measures but Washington was pronounced dead at Moses Cone Hospital.
David Lee White Jr., 21, of Greensboro, has been arrested in connection with the shooting. White is charged with first-degree murder and is being held in the Guilford County Jail without bond. He also faces two robbery charges in the incident after arrest warrants say he robbed Washington for less than $15.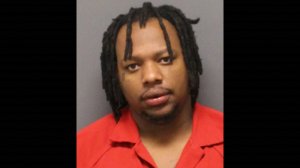 Ricco Barrino posted a heartfelt love letter to his son on Instagram upon learning of his death.
Ricco Barrino said he knew his son had gotten into some trouble but that he was turning his life around. Washington aspired to be a musician like his dad. He was even recently working on a mixed tape.
Washington went to Andrew High School in High Point but did not graduate, his father said. Washington wanted to go to community college and enroll in a music program.
Ricco Barrino said the family is relying on their faith and asking the community to pray for them. He added that his new mission in life is to speak out against gun violence and gangs.
Fantasia Barrino, a High Point native, rose to fame as the winner of the third season of "American Idol" in 2004 and won a Grammy for her single "Bittersweet."
She posted in Instagram Tuesday, "Ty 😢 Auntie is So Sorry Baby 💔 RIP to my Oldest Nephew Please Pray for his Mother and my Brother @riccobarrino & his Stepdad."
https://instagram.com/p/BfJ8OZIBwKA/?utm_source=ig_embed