This is an archived article and the information in the article may be outdated. Please look at the time stamp on the story to see when it was last updated.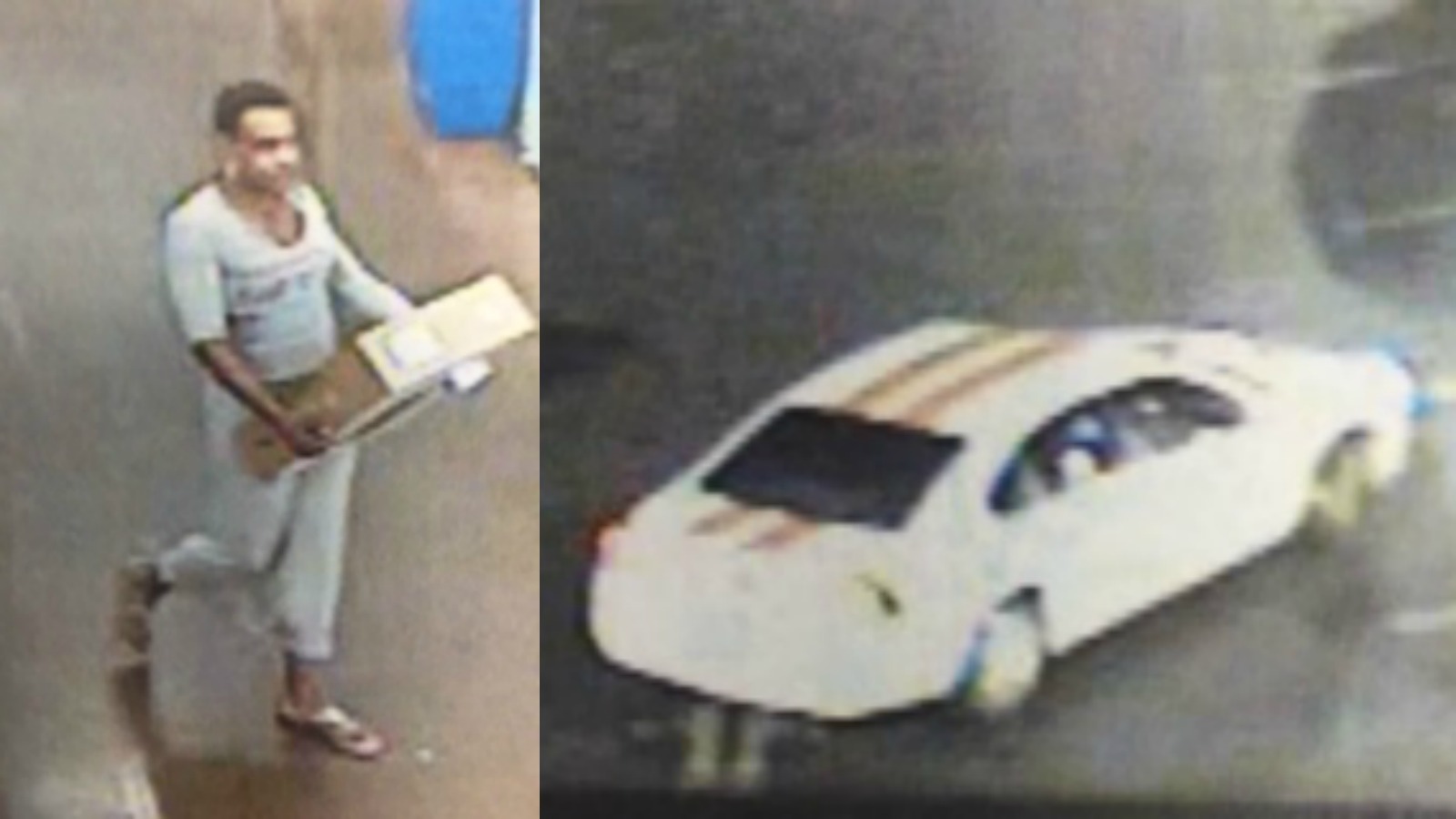 ELON, N.C. — The Elon Police Department is looking for two suspects wanted in connection to a series of mail thefts during the past month.
Police are asking for the public's help identifying the vehicle or the people seen in the surveillance photos.
According to police, one of the suspects is male and the other is believed to be a male dressed as a female.
The car they are driving is described as a white Chevy Impala with two vertical orange stripes that run the length of the car.
Elon Police Department Lt. Mark Sweat said the pair is stealing outgoing mail containing checks and then committing check fraud.
"They would take the account information from the bottom of the check and create a false counterfeit check," he said. "And then they would go to Walmart and purchase between $500 and $700."
Sweat explained that the couple would then return the purchased items to a different Walmart to get cash.
Sweat said three homes were victimized in Elon and the total amount taken was $3,500. He said the banks involved did refund the money.
Elon police said the suspects could live anywhere in the state and are connected to mail thefts in Asheville and the Charlotte area as well. Burlington police also said a vehicle with the same description is wanted for a July larceny on University Drive.
Anyone who recognizes the vehicle or the suspects is asked to contact Lt. Sweat at (336) 586-0946.