This is an archived article and the information in the article may be outdated. Please look at the time stamp on the story to see when it was last updated.
BURLINGTON, N.C. -- The Burlington Police Department is asking for the public's help identifying a woman who is wanted in connection with a purse theft.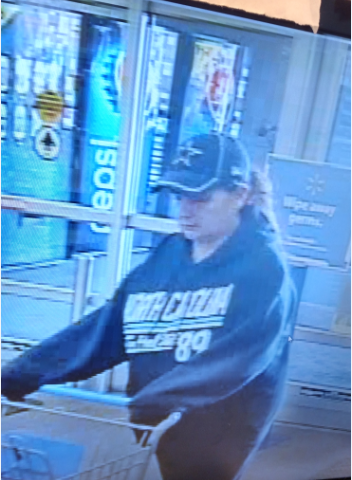 On Jan. 30, around 11:30 a.m. police say the woman pictured stole a purse and its contents from 62-year-old Beth Stephens at the Walmart on South Graham-Hopedale Road.
"I have never been through anything like that in my life," Stephens said. "I used to be so trusting of people. She took more than my purse. She took my peace of mind, too."
Stephens said she never expected her purse would be stolen because she thought she had it in a secure spot.
"I had attached it to the child's seat, with the seatbelt strapped," she said. "I had bread, chips, eggs on top with two sweaters."
Stephens said she turned around for no more than thirty seconds to grab something, and then it was gone.
"No matter how securely you think it's in - it's not," Stephens said.
Stephens said the thief got $100 in cash, credit cards, her social security card and family mementos.
"My grandmother's St. Christopher medal, her St. Francis medal. Pictures of my father who passed away, with grandchildren. The money I don't care about. I just want my personal items," she said.
Stephens hopes other women will learn from her story and meanwhile - keep a lookout for the suspect.
The suspect was wearing what appears to be a blue Dallas Cowboys hat and a blue sweatshirt with "North Carolina and 89" on the front.
Anyone with information on the suspect's identity is asked to call the Burlington Police Department at (336) 229-3500 or Alamance County Crime Stoppers at (336) 229-7100.