This is an archived article and the information in the article may be outdated. Please look at the time stamp on the story to see when it was last updated.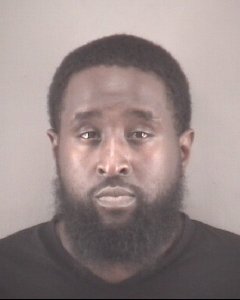 WINSTON-SALEM, N.C. — A man is facing charges weeks after allegedly hitting a man with an SUV hit him and driving off, according to police.
At about 8:37 p.m. on Aug. 13, 59-year-old Jerry Wayne Samuels was crossing the 2900 block of New Walkertown Road when the SUV, driving southwest on New Walkertown, hit him.
Police say the man was taken to a hospital with very serious injuries. He lives at a nearby apartment complex.
Neighbors describe Samuels as sweet and soft-spoken. They were upset the driver took off.
John Henry Switzer Jr., 31, was later charged with felony hit and run with serious injury, failure to give information/aid in personal injury, failure to report an accident, resisting/delaying/obstructing an investigation and driving while license revoked.
On Monday, Switzer was taken into custody without incident at the Forsyth County Detention Center.
He was placed under a $10,000 secured bond.