This is an archived article and the information in the article may be outdated. Please look at the time stamp on the story to see when it was last updated.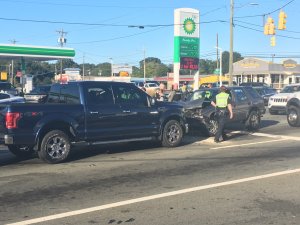 BURLINGTON, N.C. — A suspect is in custody after a pursuit and head-on crash in Burlington, according to the Alamance County Sheriff's Office.
Deputies were involved in a pursuit with a suspect.
The suspect crashed head-on into another vehicle at the intersection of Harden Street and Maple Avenue.
In addition to the head-on crash, two other vehicles were involved in the crash.
The pursuit started as a traffic stop. The suspect was part of a previous investigation.
No serious injuries were reported from the crash.