This is an archived article and the information in the article may be outdated. Please look at the time stamp on the story to see when it was last updated.
ARCHDALE, N.C. — A man wanted in connection with an assault has been taken into custody, according to a news release from Archdale police.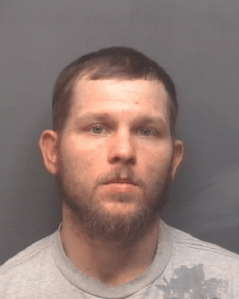 Charlie Andrew Osborn is charged with assault with a deadly weapon with intent to kill.
Osborn was taken into custody at 4:37 p.m. Friday by High Point police.
On Friday at 5:07 a.m., Archdale police responded to a reported assault at 2800 Uwharrie Road.
Police say Osborn fired multiple shots into a person's truck. No one was injured.
Archdale police did not release information on Osborn's bond.