This is an archived article and the information in the article may be outdated. Please look at the time stamp on the story to see when it was last updated.
RALEIGH, N.C. — The investigation into Thursday's ride accident at the N.C. State Fair has led to the arrest of a 46-year-old man who operated the ride, according to WTVD.
According to the report, Wake County Sheriff Donnie Harrison announced Saturday night that Timothy Dwayne Tutterrow of Georgia has been charged with three felony counts of assault with a deadly weapon inflicting serious bodily injury.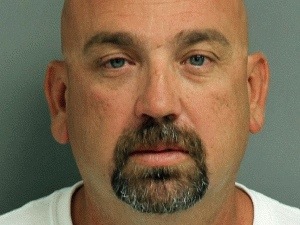 "After inspection of the ride, we determined that it had been tampered with and critical safety devices were compromised," Harrison said.
According to Harrison and WTVD, Tutterrow is employed by an independent ride contractor. The Vortex is the only ride the company has at the State Fair.
Harrison said the investigation is continuing, and additional arrests may be made.
Five people were injured in the accident. The victims, all between the ages of 14 and 39 years old, were taken to WakeMed Hospital. Two have been released. The three victims that remain hospitalized are 29 year-old Anthony Gorham, 39-year-old Kisha Gorham, and a 14-year-old whose name was not released.
The ride mishap happened Thursday around 9:17 p.m. on a ride called the 'Vortex,' which is along the lower midway section behind the Expo Center on the west side of the fairgrounds near gates 4 and 5.
Read more: WTVD