This is an archived article and the information in the article may be outdated. Please look at the time stamp on the story to see when it was last updated.
LOS ANGELES — Simone Battle, an "X Factor" finalist and G.R.L. singer, was found dead Friday in a Los Angeles home, a coroner's spokesman said. She was 25.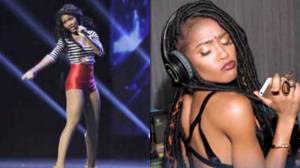 A cause of death is not yet known, according to Los Angeles County Coroner Lt. David Smith.
An autopsy has been scheduled for the weekend, he said.
Battle was a finalist in the talent competition for Fox Television's "The X Factor" in the 2011 season.
She was a member of the girl singing group G.R.L., which performed last month on ABC's "Good Morning America."