This is an archived article and the information in the article may be outdated. Please look at the time stamp on the story to see when it was last updated.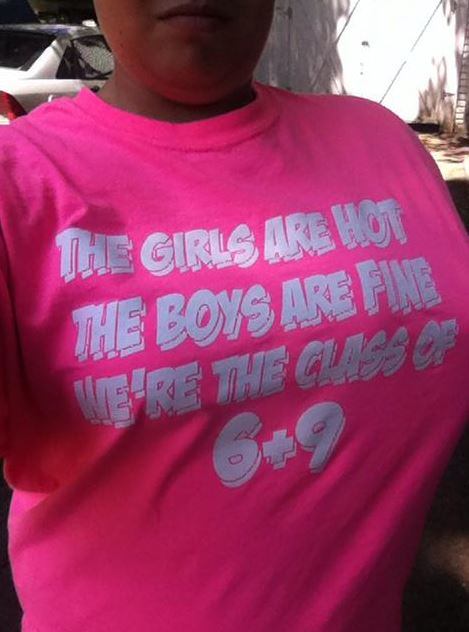 UNION CITY, Mich. – A group of high school students in Michigan were suspended for wearing a T-shirt to school, according to WXMI.
Union City High School's class of 2015 T-shirts read:
"The girls are hot. The boys are fine. We're the class of 6 + 9."
Administrators told students the shirts featured "potential sexual innuendo."
A student wore the shirt to school on Friday despite the warning from administrators. The student was suspended on Friday.
In response to the student's suspension, the entire class wore the T-shirts to school on Monday.
Administrators waited for the students to walk inside the school and then suspended everyone wearing the T-shirts.
The students were suspended June 10, the last day of school.
Superintendent Peter Kreger told WXMI the students were warned and they were being insubordinate by wearing the shirt.
Read more: WXMI