This is an archived article and the information in the article may be outdated. Please look at the time stamp on the story to see when it was last updated.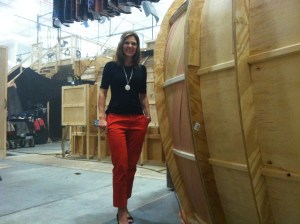 The Headless Horseman returns tonight to Sleepy Hollow. The show will air at 9 p.m. on FOX8. We will have a 15-minute special at 10:45 p.m. tonight on FOX8 with behind-the-scenes stories from the set in Wilmington.
I saw him in person a few weeks ago when I made my second trip to the sound stage in Wilmington where they are shooting the show.
The actor who plays the horseman is so tall.  He has to be like 6'5.  I guess they chose a really tall actor so he would still look really big without a head. I tell you what, this guy looks very menacing with or without  his head.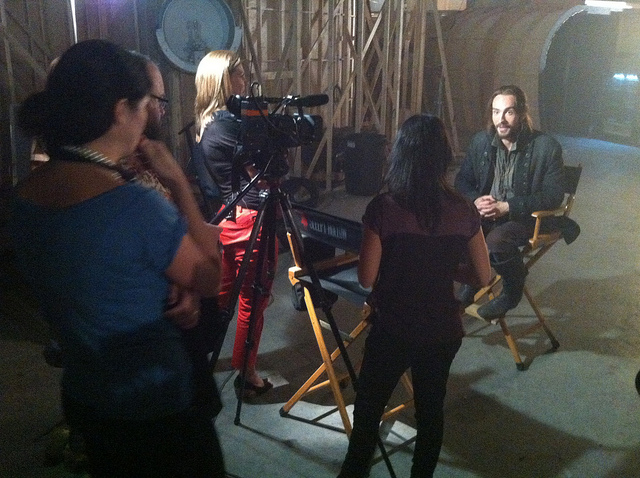 The sets are a bit scary too because they look so real.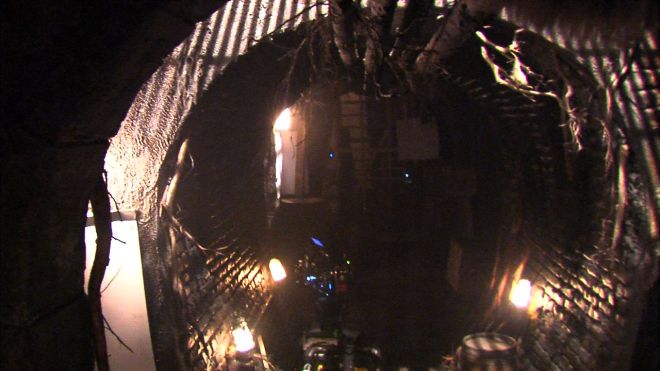 Crews are constantly building or dressing a particular scene.  Once they perfect every little detail, no one can walk inside until it is time to film.
I learned it's called a Hot Set.  As you can imagine, with that many people working in one room at once, it can get very loud.  But as soon as the director yells, "Rolling, Rolling, Action," no one can move or talk.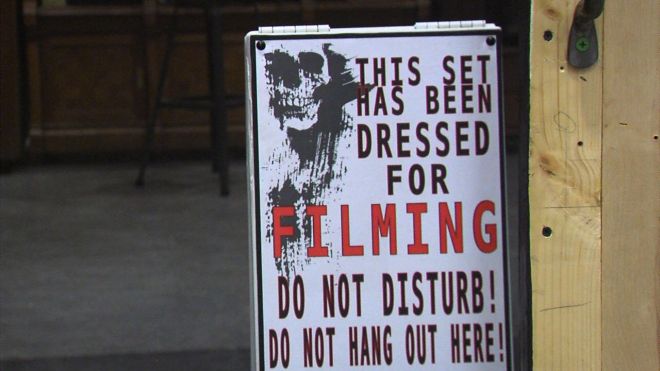 It's very dark and smoke machines hiss at you all the time.  We watched as they filmed a scene with Ichabod Crane and Lt. Abbie Mills inside the elaborate tunnels that are supposedly underneath Sleepy Hollow.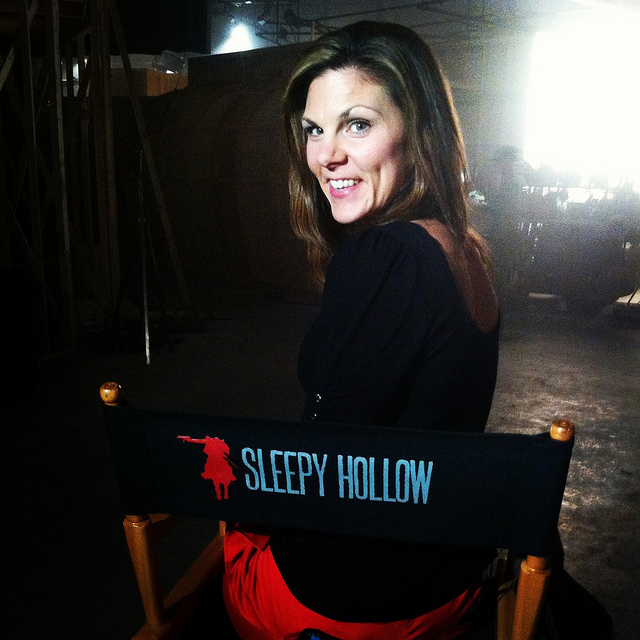 The cast and crew spend hours shooting a scene that may only take a minute or two during the show.  Hundreds of people are working on one of four different sets inside the sound stage at the same time.
You better even breathe quietly.  Someone will give you a stink eye if you open a gum wrapper too loudly, even if you are a hundred feet from where they are filming.
Not that I did that…. Anyway,  I can't imagine what they do to people who don't turn off their cell phones. That may be what this skull is all about.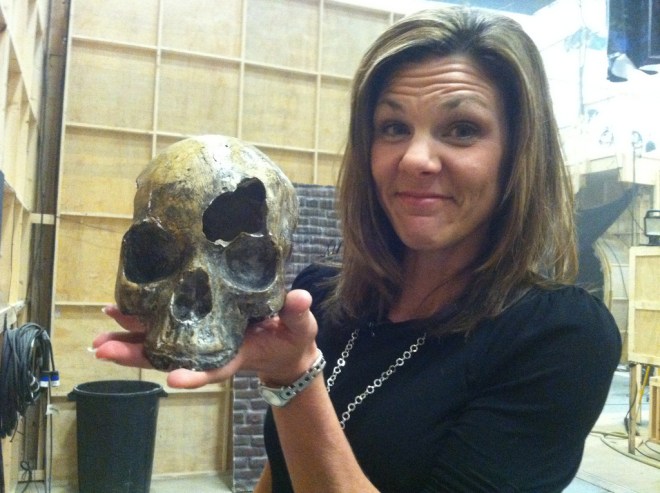 In the parking lot, there is a lot of daylight but you still know Sleepy Hollow is in the works.
All the makeup, hair and wardrobe trailers are outside.  You never know what demon will be walking through the lot.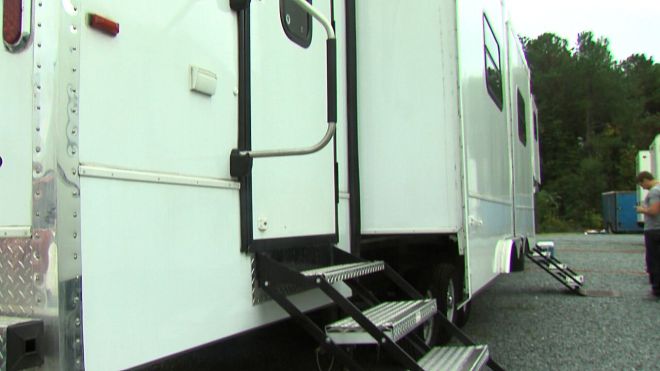 We also saw the  whole fleet of Sleepy Hollow Police Cars parked outside too.
That's close to where we ran into Orlando Jones the actor who plays Captain Frank Irving on the show.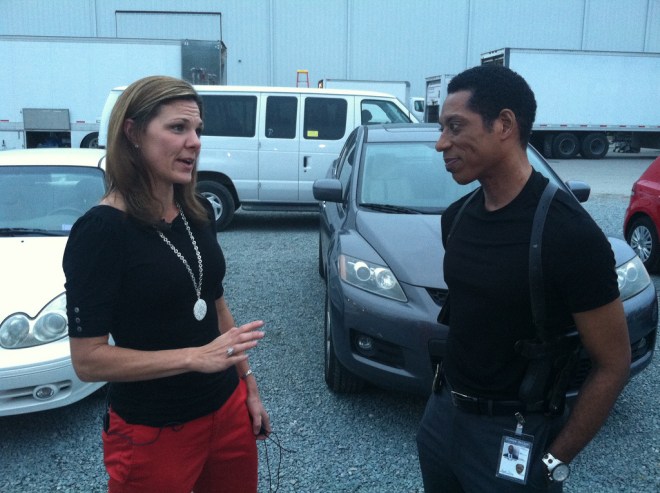 He is hysterical, so much different than his character on the show.  Over the next few Monday nights in our 10:00 news, I will have exclusive interviews with the stars and take a look behind the scenes.  It will be a fun ride, and I promise you won't lose you head.
Be sure to watch Sleepy Hollow tonight at 9 p.m. on FOX8 and stick around for the Sleepy Hollow special at 10:45 p.m.