This is an archived article and the information in the article may be outdated. Please look at the time stamp on the story to see when it was last updated.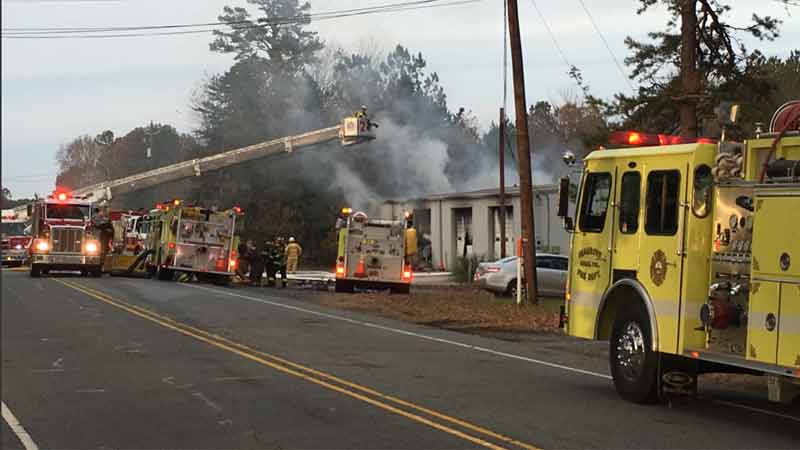 RANDOLPH COUNTY, N.C. – A commercial building sustained damage, but nobody was hurt in a fire Sunday afternoon in Randolph County, according to officials.
Firefighters were called to 4921 US Hwy 220 Business South shortly after 3 p.m. Sunday.
A fire had started in the back of the building. There is no word on what caused the fire or how much damage the building sustained.