This is an archived article and the information in the article may be outdated. Please look at the time stamp on the story to see when it was last updated.
WINSTON-SALEM, N.C. — A second Salvation Army red kettle was stolen in Winston-Salem Thursday night.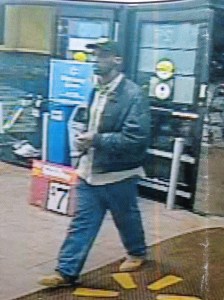 The theft happened around 6:40 p.m. at the Walmart Supercenter on Peters Creek Parkway.
According to a release, the bell ringer was re-attaching the kettle to the stand after returning from a break when a suspect pulled it out of his hand.
The bell ringer briefly chased the suspect but was unable to keep up.
No one was injured during the incident.
Authorities say surveillance video shows the suspect.
Police said the suspect may be driving a silver or pewter colored full-sized pickup truck; possibly a late 90s model Chevrolet with no tailgate. The driver's side rear window was covered in plastic and duct tape.
This location has averaged $351 per day in donations this Christmas season, according to the Salvation Army.
The first red kettle theft happened on Dec. 8 at the Lowe's Foods on Reynolda Road.