This is an archived article and the information in the article may be outdated. Please look at the time stamp on the story to see when it was last updated.
GREENSBORO, N.C. — As a medical student who used humor to help his patients, Robin Williams' role in "Patch Adams" was touching and memorable.
But his laughter-as-medicine approach wasn't just limited to the silver screen. The kindness he brought to real-life patients, said their family members, was truly unforgettable.
In 2004, Williams performed a secret act of kindness for a dying 13-year-old Greensboro girl.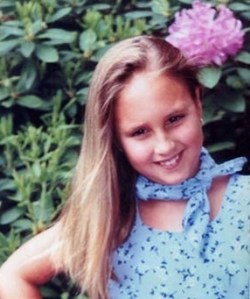 Jessica Cole had a brain tumor. And with only a few weeks left to live, she had one wish — to meet Robin Williams.
"I don't know if I've ever met a bigger fan of Mrs. Doubtfire in my life," her father, Mark, remembers with a chuckle.
Thanks to the Make-A-Wish Foundation, a secret visit was arranged. No one was allowed to know because the actor didn't want any publicity, according to a CNN iReport.
Jessica was too frail to fly to California, where the actor was filming "House of D" at the time. So, Williams paid out of his own pocket to fly a private jet to her house in Greensboro.
"He made her feel very special all day; it was just one-on-one" Cole said. "He really wanted to spend time with Jessica."
When Williams arrived, Jessica, who was suffering from memory impairments, had a bit of trouble recognizing the actor. But as soon he threw out some Mrs. Doubtfire impressions, she lit up — and a friendship was born.
Cole said the actor spent the whole day cracking jokes, watching a Carolina Panthers game and playing cards with Jessica.
"I couldn't believe it," he said. "I felt very privileged that he came to spend the day with her like that. It was the most moving thing I've ever seen in my life."
Jessica passed away about two weeks later.
A stunning blow
"When I heard the news that Robin died, I cried for half an hour like a little girl," Cole said. "Just thinking about the compassion that he felt for my daughter… you don't meet very many good people like that."
The actor's death Monday at age 63 was a stunning blow not just to his fans but for patients he brought smiles to. He was a long-time supporter of St. Jude Children's Research Hospital, appearing in multiple campaigns for the facility.
"Mr. Williams generously gave his time to raise awareness and funds for St. Jude and for our patients battling childhood cancer," the hospital said in a statement. "His humor brought bright smiles and laughter to our patients and families and his generosity deeply touched the hearts of all who knew him."