This is an archived article and the information in the article may be outdated. Please look at the time stamp on the story to see when it was last updated.
FAYETTEVILLE, N.C. -- The remains of missing Army medic PFC Kelli Bordeaux have been recovered near Fayetteville and a suspect has been arrested in the case, police confirmed during a news conference on Wednesday afternoon.
The remains were found in a deeply wooded area one-mile north of Interstate 295 on River Road about five miles from Froggy Bottoms bar, where Bordeaux was last seen, according to police.
Police said they believe Bordeaux was deceased prior to being placed in the wooded area.
Police also confirmed Nicholas Michael Holbert has been arrested in the case.
Holbert, a convicted sex offender, has been a person of interest in the case "since the beginning," police said.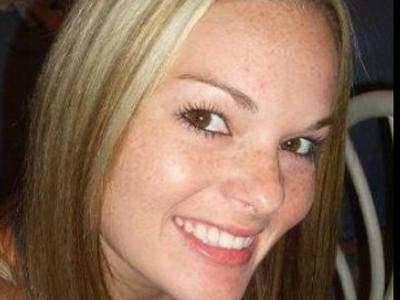 Holbert reportedly gave Bordeaux a ride home from the Froggy Bottoms bar on April 14, 2012, where she sang karaoke with friends.
Police previously questioned Holbert twice and initially ruled him out as a person of interest.
Bordeaux was last seen around 1:40 a.m. on April 14, 2012. When she failed to report for duty two days later, she was reported missing.
In a 2012 interview with WTVD, Holbert admitted he drove Bordeaux home on April 14, 2012, but he denied having anything to do with her disappearance.
The spot Holbert claimed he dropped off Bordeaux is about a quarter mile from her apartment on Water Trail Drive. He claimed he figured there might be someone at the apartment she didn't want him to see, so he left.
"Around one, one-thirty, she told me 'I'm tired. I want to go home.' I said 'Okay,' so we got in the car and as soon as I pulled into Meadowbrook, she said 'You stop right here and let me out. I'll walk,'" Holbert told WTVD.
"Did you kill her?" asked a reporter at WTVD. "I did not," said Holbert. Holbert is now charged with first-degree murder. He's a registered sex offender who was convicted as a 16-year-old of indecent liberties with a 5-year-old child. He's been in and out of jail over the past two years.
"We are deeply saddened that the discovery of the apparent remains of Army Spc. Kelli Bordeaux now concludes our final hopes of her returning safely," said Col. Christian Karsner, Chief of Staff, Task Force Bragg.
"Our new hope is that her family, members of her unit and her friends will take some comfort from this news and the degree of closure it may bring, as well as the information that this discovery may reveal," Karsner said.
Bordeaux was assigned to the 601st Area Support Medical Company, 44th Medical Brigade and served as a combat medic. She was last seen departing an establishment in Fayetteville, N.C., on April 14, 2012, under suspicious circumstances.
"The entire 261st Multifunctional Medical Battalion is deeply saddened by the news that the presumed remains of SPC Kelli Bordeaux have been found," said Lt. Col Heather A. Kness, Bordeaux's battalion commander. "Kelli was and always will be a very special member of our battalion."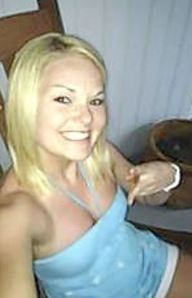 "She and her family have remained close in our hearts since Kelli last stood in our formation in April 2012," Kness added. "We honor her memory and will always remember her vibrant spirit, her love of life and her loyal and dedicated service to our Army and nation as a combat medic."
Fayetteville police said that they are continuing to investigate, and the location where Bordeaux's remains were found is an active crime scene.
"We are very grateful to the tireless work of the Fayetteville Police Department, Army Criminal Investigation Command Special Agents and all of the many community volunteers who gave of themselves in the ongoing attempts to locate Spc. Bordeaux," Karsner said. "We remain committed to helping this Fort Bragg Soldier's family with all that we can provide in the way of needed assistance and ensuring the circumstances of her death are fully investigated."