This is an archived article and the information in the article may be outdated. Please look at the time stamp on the story to see when it was last updated.
ROCKINGHAM COUNTY, N.C. -- A Reidsville man wanted by authorities is considered "armed and dangerous," according to a news release. Authorities are providing extra security Wednesday for workers at Rockingham County Department of Social Services.
Christopher Lee Neal allegedly targeted at least two social service employees including one who is his child's social worker who has been working on his child custody case, Rockingham County Sheriff's Office Sgt. Kevin Suthard told FOX8.
Tuesday afternoon, Neal showed up at the social services department, causing concern for staff. Deputies escorted one social worker home and the other to the county line (she lives in Burlington).
Late Tuesday night, one of those social workers, Carlietha Rosanna Glover says she was driving her vehicle south on West Webb Avenue in Burlington.
She told authorities that as she approached the intersection of West Webb and Glenn Raven Road a black BMW SUV drove along a side of her vehicle and fired a gunshot into the driver's side of her car.
The dark-colored SUV then left the area in an unknown direction of travel.
Glover drove her car to the Burlington Police Department parking lot where she met with officers. She was not injured as a result of the gunfire.
A subsequent investigation was conducted by the Burlington Police Criminal Investigations Division which found the driver of the BMW SUV (NC Registration EBK-9894) to be Neal, 42, of Reidsville.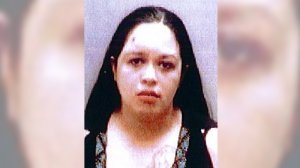 Burlington Police obtained the following charges on Neal: one count of assault with a deadly weapon with intent to kill and one count of shooting into an occupied vehicle.
Neal's whereabouts are unknown at this time, though he may be with his girlfriend, 27-year-old Latanya Whetsell. She also has an outstanding warrant for arrest, Suthard says.
Police are asking anyone who sees Neal, or knows of his whereabouts, to call 911 immediately.