This is an archived article and the information in the article may be outdated. Please look at the time stamp on the story to see when it was last updated.
RANDOLPH COUNTY, N.C. — A Randolph County mother is making it her crusade to solve her son's "mysterious" death.
Jesse Maness' death was ruled an accident, but his mother maintains it had to be murder and she's not giving up her fight, she told WTVD.
Maness, 24, was found in October 2012 after being missing nearly a week. His car was found overturned in a creek along Buffalo Street in Bennett, near the Randolph County/Chatham County line.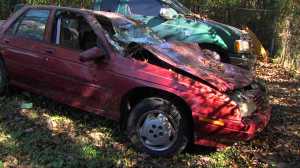 Maness vanished after a night out with friends in Siler City.
An investigation revealed Maness ran off the road into the creek and drowned, but Kathy Gaines doesn't buy it. She claims he was murdered.
Gaines says she doesn't understand how searchers missed seeing his car. She told WTVD that Maness was found in different clothes than he'd worn out that night.
Gaines believes Maness was killed somewhere else and dumped at the scene just before he was found.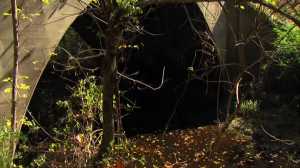 "There should be an investigation," said Gaines. "My son deserves an investigation."
The sheriff told WTVD, "We have investigated any complaint or allegation Mrs. Gaines has brought forward and it's been thoroughly investigated by our agency and other agencies. There has been no credible evidence to point to anything other than a tragic automobile accident."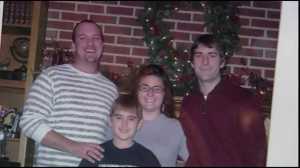 However, Gaines and her family say there's new evidence. She says someone came to her home and said they were a witness to his murder.
After an investigation, the Highway Patrol determined the witness was not credible, according to WTVD.
The Randolph County District Attorney's Office wants the SBI to review its investigation, and assume all responsibility for the case going forward.
Gaines started a Facebook page to bring awareness to Maness' death.
Read more: WTVD