This is an archived article and the information in the article may be outdated. Please look at the time stamp on the story to see when it was last updated.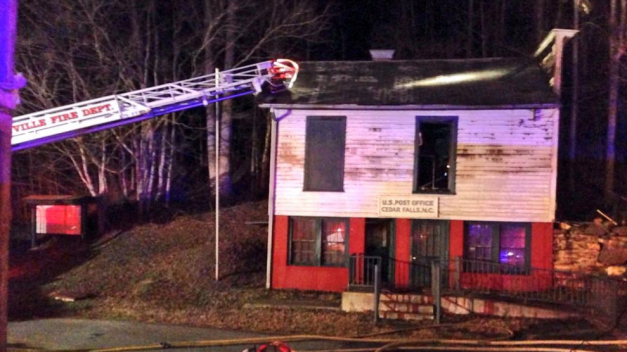 RANDOLPH COUNTY, N.C. — Officials with the Randolph County Fire Marshal's Office said they are still investigating a series of recent fires involving older, vacant properties.
All five of the fires reported early Monday morning have been labeled as "suspicious."
It remains unknown if any of the fires were intentionally set.
911 operators received the first call around 2:16 a.m. Monday for a structure fire on Will Coltrane Road, just east of I-74 in the Cedar Square area. The last fire, reported at 6:27 a.m., sent firefighters to the old Cedar Falls Post Office in Franklinville.
The other three fires reported were in the Sophia and Climax areas.
All of the burned structures were unoccupied.
No injuries were reported.
The Fire Marshal's office is being assisted with their investigations by the Randolph County Sheriff's Office Criminal Investigations Division, the Guil-Rand Fire Department, The Guilford County Fire Marshal's Office, the North Carolina Forestry Service Law Enforcement Division and the North Carolina State Bureau of Investigation.
Anyone with knowledge or information regarding these fires is encouraged to contact Randolph County Crime Stoppers at 336-67-Crime (336-672-7463).