This is an archived article and the information in the article may be outdated. Please look at the time stamp on the story to see when it was last updated.
CHESTERFIELD COUNTY, Va. — A white pit bull puppy was stabbed more than 20 times and then thrown into the woods, WTVR reported.
Now police are looking for the man who did it — 27-year-old Paris L. Hill.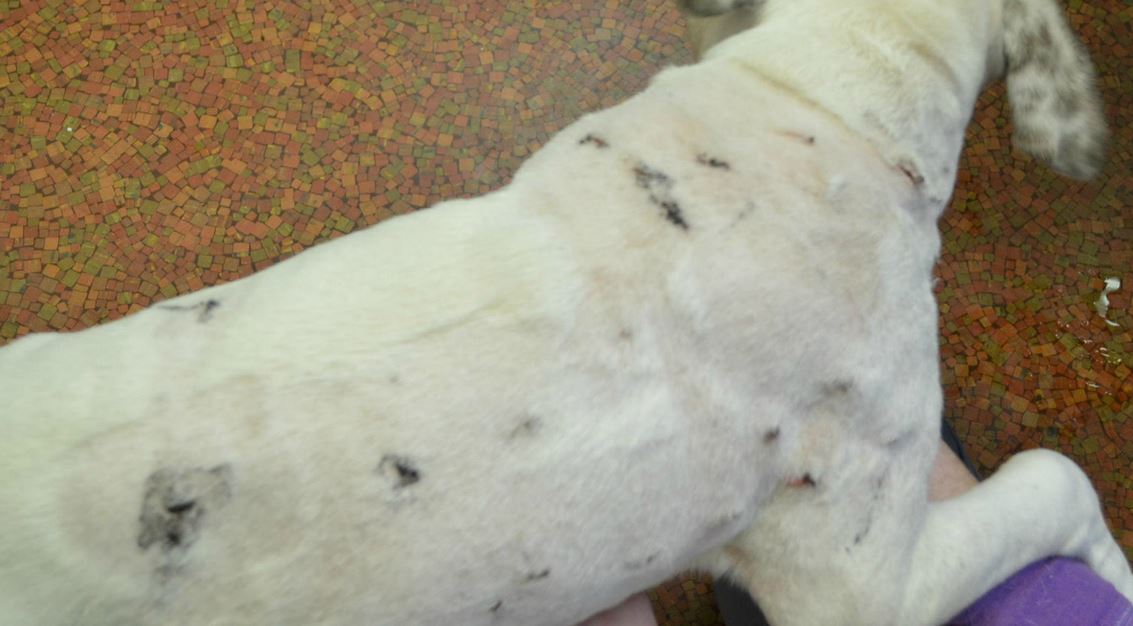 Police were called to the 15200 block of Timsberry Circle on Sept. 14 to investigate the puppy stabbing.
"Upon arrival, officers located the dog, a white pit bull puppy, in the tree line near the residence; the dog had been stabbed more than 20 times. Officers immediately transported the dog to an area animal hospital," a Chesterfield Police spokeswoman wrote in an email. "The dog remained in critical condition for several days, but is now expected to survive."
Hill's last known address is on Lincoln Street in Petersburg.
Anyone with information is asked to call Chesterfield Police at 804-748-1251 or Crime Solvers at 804-748-0660.