This is an archived article and the information in the article may be outdated. Please look at the time stamp on the story to see when it was last updated.
Gov. Mitt Romney conceded defeat to President Barack Obama, but someone apparently hasn't given up the dream.
The transition website designed for Gov. Romney if he were elected president briefly went live on Wednesday. It featured a homepage, a "Join The Administration" page and a page dedicated to his inauguration.
While the website was only live for a brief period of time, politicalwire.com has some screenshots of the website posted.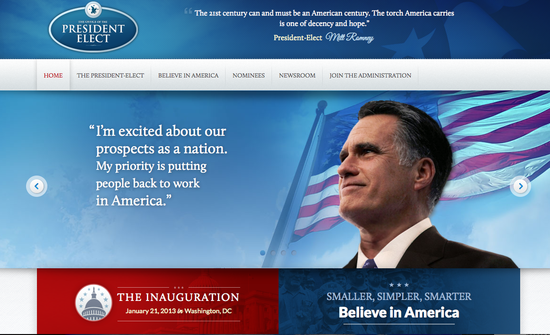 More screenshots: PoliticalWire.com