This is an archived article and the information in the article may be outdated. Please look at the time stamp on the story to see when it was last updated.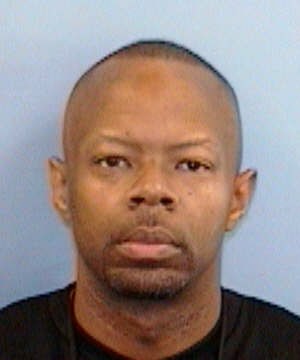 GREENSBORO, N.C. — A Browns Summit man wanted in connection with two homicides and a separate assault on a postal worker died of a self-inflicted gunshot wound following a police pursuit in Greensboro on Monday afternoon.
On Monday morning, police said Menice Montell Smith, 41, of Browns Summit, was wanted after a woman's body was found early Monday inside a home on Sydney Oak Drive in Browns Summit.
Police described the victim as a Smith's neighbor. She was later identified as 36-year-old Jamie Lynn Goode.
Smith also allegedly assaulted a female postal worker, identified as 52-year-old Deborah Kay Huffine, with a crowbar when she showed up for work at the Yanceyville Street post office around 5 a.m. Monday.
Witnesses say Smith, a truck driver contracted for the Postal Service, assaulted the woman with a crowbar, causing life-threatening trauma to her head. She was transported to Moses Cone Hospital to received treatment for her injuries. As of Monday evening she was listed in stable condition.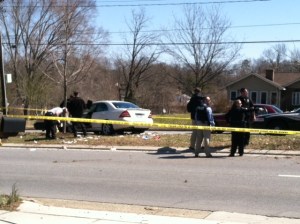 Around 12 p.m., a Guilford County Sheriff's deputy observed a white vehicle in a "regional alert" and attempted to stop it near S. Elm Eugene St. shortly before noon on Monday.
The vehicle matched a vehicle description provided by Greensboro Police.
Police said Smith accelerated initiating the pursuit. Nearby Greensboro police officers assumed the pursuit which ended when Smith's vehicle crashed into a tree in the median of the 3300 block of S. Elm Eugene St.
When officers approached the vehicle, they discovered that Smith had fatally shot himself. He was pronounced deceased at Moses Cone Hospital.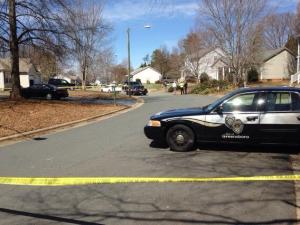 Around 12 p.m. Monday, police responded to reports of a woman dead inside a home on Pineway Drive.
Police responded to the home after confirming that the license plate on the Mercedes driven by Smith was registered to this address.
The victim has been identified as 46-year-old Michaela Dionne Brewington.
Smith was work acquaintances with Huffine and Brewington, who were both employed by the United States Postal Service. It's unclear at this stage of the investigation how he knew Goode.
FOX8 will have latest on this developing story on the FOX8 5:00 News.