This is an archived article and the information in the article may be outdated. Please look at the time stamp on the story to see when it was last updated.
THOMASVILLE, N.C. — A popular local chef scheduled to appear as a finalist on a Food Network show this weekend is in trouble with Uncle Sam.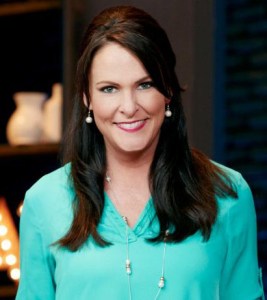 According to state and federal documents, Chef Joy Thompson's business — officially called Sprinkle of Sugar, LLC, which includes Southern Sisters, an event center above the upscale restaurant and a wedding cake business — owes around $240,000 in back taxes and penalties.
The documents show Thompson's tax issues surround payroll withholding taxes for parts of 2012, 2013, 2014, 2015 and 2016. According to the IRS, payroll withholding tax is the responsibility of an employer to pay part of an employee's Social Security Tax and withhold the employee's part from their wages, in addition to withholding the Medicare tax. An employee's retirement, disability, family and survivor's benefits are all based on the amount paid during their working career.
Thompson and her husband Chris, who does the books for the business, both told FOX8 Wednesday they had no comment on the liens.
Chris Thompson told the Triad Business Journal that they are working to create a payment plan with the IRS and that the problems began when the business missed some filings after first getting started in 2011.
"We were unaware of what we needed to do as a company" in the early days, Chris Thompson told the Business Journal. "We were new to all of this. Stuff can pile up on you pretty quickly."
He also told the publication the business recently paid $42,000 to settle tax issues with the N.C. Department of Revenue.
The success of the restaurant has brought Joy Thompson a lot of attention, including being a finalist on the 12th season of "Food Network Star," which premiers this weekend.
It's unclear if Thompson's tax troubles will affect her as a contestant on the show. A spokesperson for the network said Wednesday they do not comment on contestants personal business dealings.