This is an archived article and the information in the article may be outdated. Please look at the time stamp on the story to see when it was last updated.
WATAUGA COUNTY, N.C. -- Earlier this week, detectives from the Watauga County Sheriff's Office and Boone Police Department initiated one of the largest methamphetamine clean-up responses in North Carolina history.
Detectives responded to a wooded property off NC 105 S. and located a small wooden shack with multiple "Shake and Bake" meth labs.
The property is owned by Watauga County and neighbors an old high school in the area.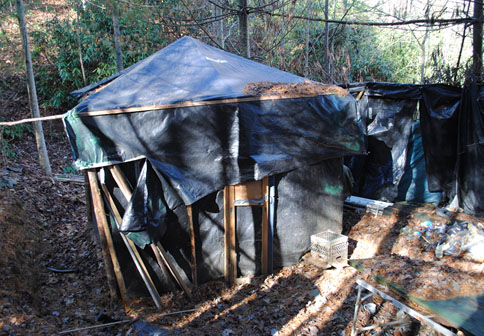 Detectives located and seized a total of 181 "Shake and Bake Meth Labs" and 289 packages of pseudoephedrine.
The total amount of pseudoephedrine seized is equivalent to almost 1 pound of methamphetamine being manufactured.  The estimated street value is approximately $50,000.
Detectives have identified multiple suspects who are persons of interest in the investigation.  The investigation is on-going and arrests are expected.
More: HCPress.com