This is an archived article and the information in the article may be outdated. Please look at the time stamp on the story to see when it was last updated.
WINSTON-SALEM, N.C. — Police said they are looking for a man accused of using stolen construction equipment to steal from an ATM in Winston-Salem.
Police in Winston-Salem said they responded to an ATM alarm call at the Allegacy Federal Credit Union at 680 Vine St. around 1 a.m. Monday.
Officials said someone had stolen an excavator from a nearby construction lot and drove it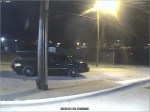 about 200 yards to the ATM.
Police said the suspect used the claw to knock over the kiosk. They said the suspect then used the excavator to pick up the more-than-2,000 pound ATM and deposit it into a waiting vehicle.
Authorities said video surveillance revealed a black Crown Victoria with tinted windows was involved in the larceny.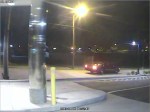 A complete description of the suspect was not released. Police said the suspect vehicle was last seen traveling East on Martin Luther King Drive.
The investigation is ongoing. Anyone with any information can call Crime stoppers at 727-2800.