This is an archived article and the information in the article may be outdated. Please look at the time stamp on the story to see when it was last updated.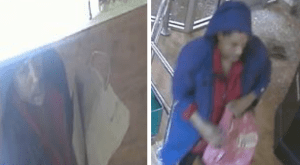 REIDSVILLE, N.C. — Police are searching for a suspect in the robbery of a liquor in Reidsville last week, according to a press release.
At about 3:42 a.m. on Feb. 21, officers went to the ABC Store on Durwood Court in Reidsville in reference to a breaking and entering. Before officers could arrive at the store, a suspect had stolen an undisclosed amount of alcohol and left.
Reidsville police are asking for the public's help in identifying the suspect.
Anyone with information about the suspect's identity is asked to contact Crime Stoppers at (336) 349-9683.