This is an archived article and the information in the article may be outdated. Please look at the time stamp on the story to see when it was last updated.
ARCHDALE, N.C. — Police are searching for a man accused of assault with a deadly weapon Friday morning.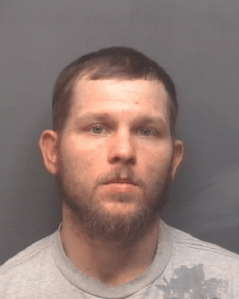 The investigation started when the police arrived around 5 a.m. to what they thought was a standoff. Police were told the suspect, Charlie Osborne, barricaded himself in a home, but no one was found inside the home when police searched it about six hours later. Police flooded the area surrounding the Archdale home around the 300 block of Circle Drive and called for the person inside with a megaphone. Police told FOX8 they received a call about shots being fired in Archdale, and the situation turned out to be an aggravated assault. Osborne is accused of firing multiple shots into a person's truck. K-9 units and officers in riot gear were also at the scene. There were no arrests and no reported injuries.