This is an archived article and the information in the article may be outdated. Please look at the time stamp on the story to see when it was last updated.
NEWTON, N.C. — Police released what could be the final image ever taken of a popular high school counselor before she was found murdered in her apartment nearly two weeks ago.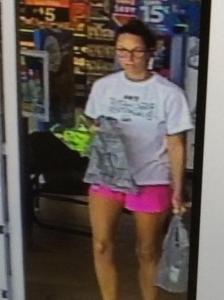 Daniels was found dead inside her apartment on June 28. Since then, police have sealed the search warrant in the case and have not released how she died except to say that it was a murder.
On Tuesday, police released a photo of Daniels leaving the Walmart in Conover with a friend the day before a neighbor made the gruesome discovery.
Police are asking for anyone who saw Daniels on Friday or Saturday — possibly wearing the same outfit at the Walmart — to come forward.
Anyone with information should call the Newton Police Department at 828-465-7430.
Source: WSOC