This is an archived article and the information in the article may be outdated. Please look at the time stamp on the story to see when it was last updated.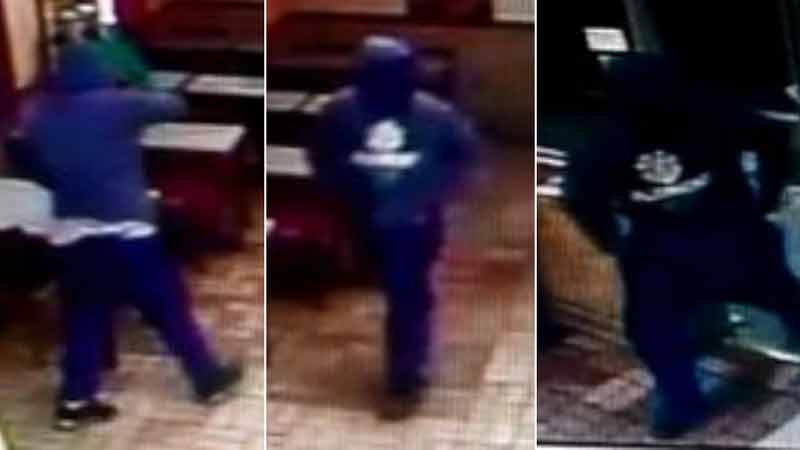 BURLINGTON, N.C. — Police are looking for a man accused of robbing a Subway restaurant in Burlington on Saturday night.
Officers responded to 2310 Maple Ave. at about 8:45 p.m., according to a Burlington police press release.
The suspect had a knife, entered the business and stole cash, according to police. Police said some employees were forced into the stand-up freezer, but nobody was hurt.
Police are still looking for the suspect, described as wearing a blue hooded sweatshirt with an unknown logo on the front, a baseball hat, blue pants and dark shoes.
Anyone with any information can call Burlington police at (336) 229-3500.
For anonymous methods, residents can call Alamance County-Wide Crimestoppers at (336) 229-7100 or text 8398 to 274637 for a text-a-tip method, both with possible cash rewards.