This is an archived article and the information in the article may be outdated. Please look at the time stamp on the story to see when it was last updated.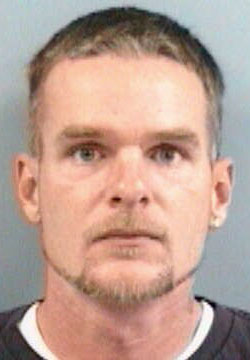 RANDLEMAN, N.C. — Randolph County sheriff's deputies have arrested a man after two of their officers were shot Monday afternoon in Randleman.
Deputies said the shooting happened during a traffic stop near where U.S. 311 crosses with U.S. 220 around 2:30 p.m.
The suspect was wanted in connection with a series of home invasions and serious assaults, including one involving an elderly woman.
LATEST: Man suspected of shooting two deputies charged
There was an exchange of gunfire and two deputies were wounded, according to Sheriff Maynard Reid.
Sheriff Reid said the suspected gunman, who was identified as 36-year-old Jamey Lee Ashley, ran into a nearby wooded area after the shooting.
He was arrested within one mile of where the shootings took place following a nearly four-hour manhunt.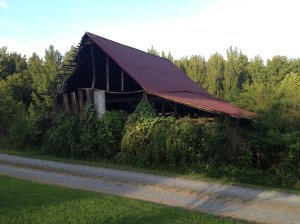 Troopers found the suspect in a barn after a dog wouldn't stop barking at him.
Ashley is now in the Randolph County Jail.
A handgun and shell casings were recovered near the roadway, deputies said.
Dispatchers said both of the deputies who were shot were taken by ambulance to Randolph Memorial Hospital. A hospital spokesperson said one of the deputies was then airlifted to Wake Forest Baptist Medical Center, while the other deputy was airlifted to UNC Chapel Hill Hospital.
Officials described both deputies' conditions as "stable" as of 5:45 p.m.
All students involved in after school activities at Randleman Middle and Randleman High School are secure and practices are being held indoors until the schools get the "all clear" from the sheriff's office.
The school system is rerouting some of its buses and some kids may be delayed in getting home.
The suspect has a long criminal record that includes charges that date back to 1994. Some of those charges include larceny, breaking and entering and identity fraud.
FOX8 spoke to some people who said they witnessed the shooting.
"It's scary," said one man. "I have my gun strapped you never know what's going to happen."
Mark and Heather said they were getting ready to get on 311 when they said they saw the shooting. Mark said he heard 6-7 gunshots and one of the officers go down.
"We've live in this town forever and have never seen anything like this happen," Heather said. "The part that scared me the most is seeing the one cop on the ground and the other one bleeding."
No other details were immediately available.
[googlemaps https://maps.google.com/maps?hl=en&q=us+311+randleman+nc&ie=UTF8&hq=&hnear=U.S.+311+Extension,+Randleman,+Randolph,+North+Carolina+27317&t=m&ll=35.799159,-79.817133&spn=0.024365,0.036478&z=14&iwloc=A&output=embed&w=425&h=350]