This is an archived article and the information in the article may be outdated. Please look at the time stamp on the story to see when it was last updated.
The Barbie doll figure is once again the center of a debate thanks to an image posted on Facebook of a heavier version of the blonde bombshell.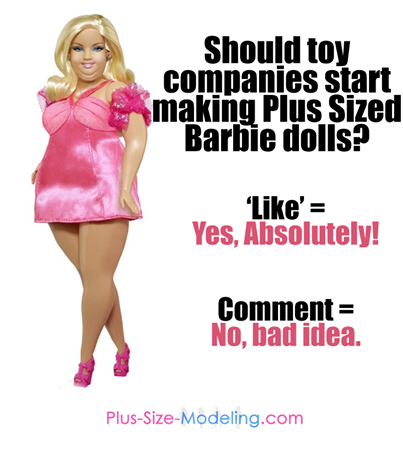 The "plus size Barbie" is notably bigger with thicker thighs and mid-section, along with a double chin.
"So if we have plus-size women modeling clothes, why not have plus-size Barbies?"
That's the question posed recently by Plus-Size-Modeling.com on Facebook, when the group posted an illustration of a plus-size Barbie-like doll:
Over 35,000 people have "liked" it, but many have taken issue with the doll's so-called extreme size.
According to the Huffington Post, the image actually comes from an illustration contest on Worth1000.com, a site where artists compete in daily creative competitions.