This is an archived article and the information in the article may be outdated. Please look at the time stamp on the story to see when it was last updated.
GREENSBORO, N.C. — A son of the Piedmont, an Army veteran and a caring philanthropist.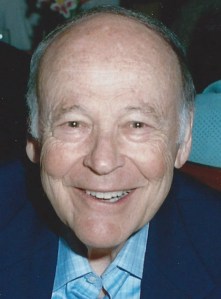 This evening, many in the Piedmont are mourning the death of Leonard Kaplan.
Kaplan passed away last night at the age of 86.
Kaplan was born in High Point and served with the Army in the Korean War.
After the war, he returned to the Piedmont, and helped build the Kay Chemical Company to a worldwide supplier of cleaning chemicals.
But it's for his generosity that he's most remembered and will be missed.
Among other things, Kaplan was a driving force in the creation of the Moses Cone Cardiac Unit, he helped found Jewish Family Services and was a major supporter of United Way, Urban Ministries and the Women's Resource Center.
He was also a major contributor to the arts in Greensboro, donating to the Tanger Center for Performing Arts, the Greensboro Symphony, Triad Stage, and the Eastern Music Festival.
Last November, Kaplan was given the Brotherhood/Sisterhood Citation Award by the National Conference for Community and Justice of the Piedmont Triad.
Those who knew him say Kaplan's goal was to make the world a better place.
His funeral will be at the Beth David Synagogue in Greensboro on Wednesday at 11 a.m.