This is an archived article and the information in the article may be outdated. Please look at the time stamp on the story to see when it was last updated.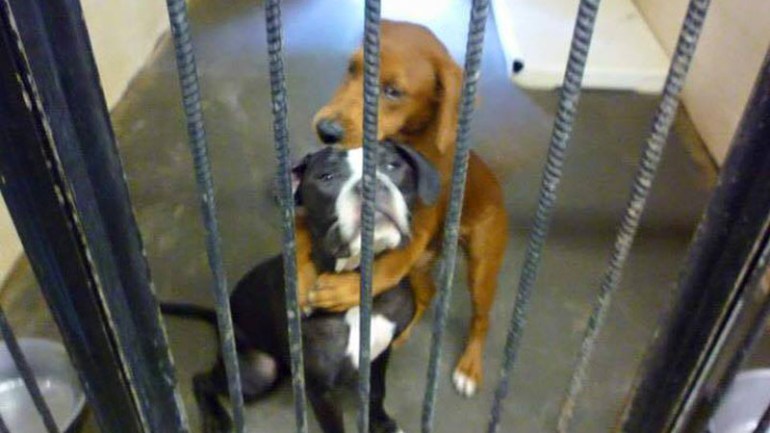 ATLANTA — A photo of two dogs hugging that was posted to Facebook on Monday saved them from certain death.
Angels Among Us Pet Rescue is a nonprofit charity dedicated to saving dogs and cats from high-kill shelters in north Georgia, according to their website.
On Monday, the charity shared a photo of shelter dogs Kala and Kiera hugging with a plea for help.
The photo quickly went viral and has been shared more than 9,000 times since it was posted.
The plea for help read, in part:
I'm Kala. This is Keira. We're so scared in here. The people working in the shelters see how scared we are but just told each other that today is our deadline.
To read the entire plea for help, click "See More" on the Facebook post above and read under "Original Plea for Help."
Not long after the photo was posted, the two dogs were rescued. The charity posted a photo of Kala and Kiera with their new owner.
The post read, in part:
THEY ARE SAFE!!! There are no words to tell you how happy we are that these two best friends are safe and together! Thank you for your shares, donations and offers! Just look at these two!!! This is why we rescue.