This is an archived article and the information in the article may be outdated. Please look at the time stamp on the story to see when it was last updated.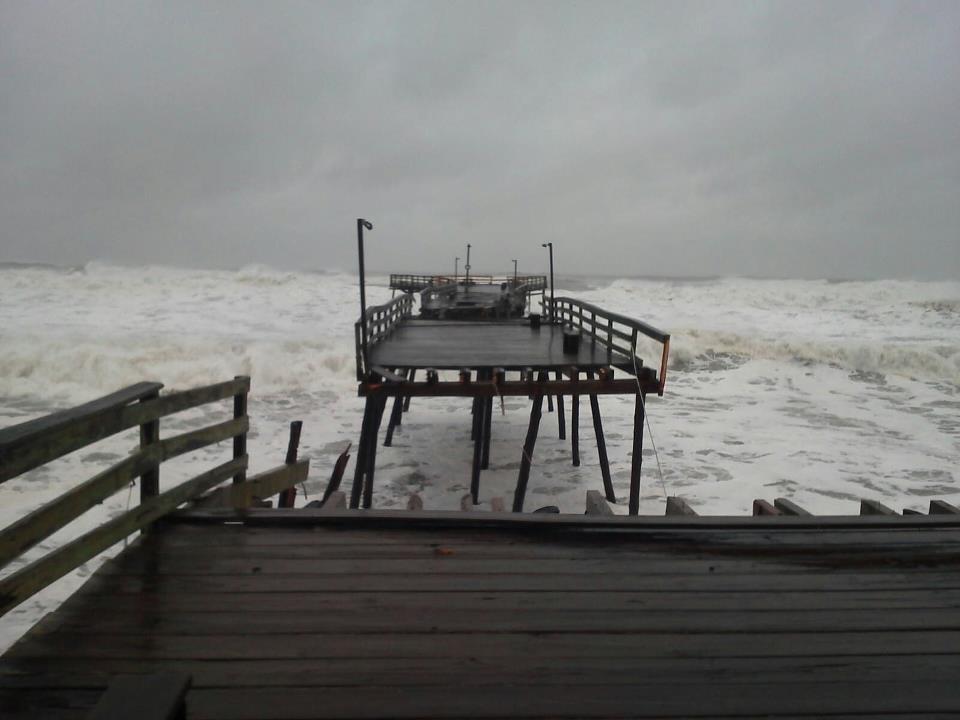 KILL DEVIL HILLS, N.C. — Justin Grizzard posted this photo of the Avalon Pier in Kill Devil Hills as it was being torn apart Monday morning by Hurricane Sandy.
The NC DOT also posted this photo of the NC 12 temporary bridge at Hatteras.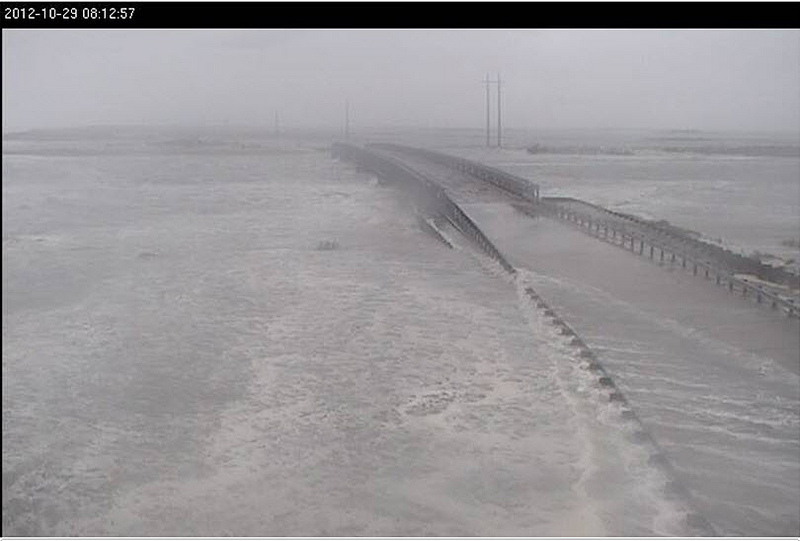 FULL COVERAGE: Hurricane Sandy