This is an archived article and the information in the article may be outdated. Please look at the time stamp on the story to see when it was last updated.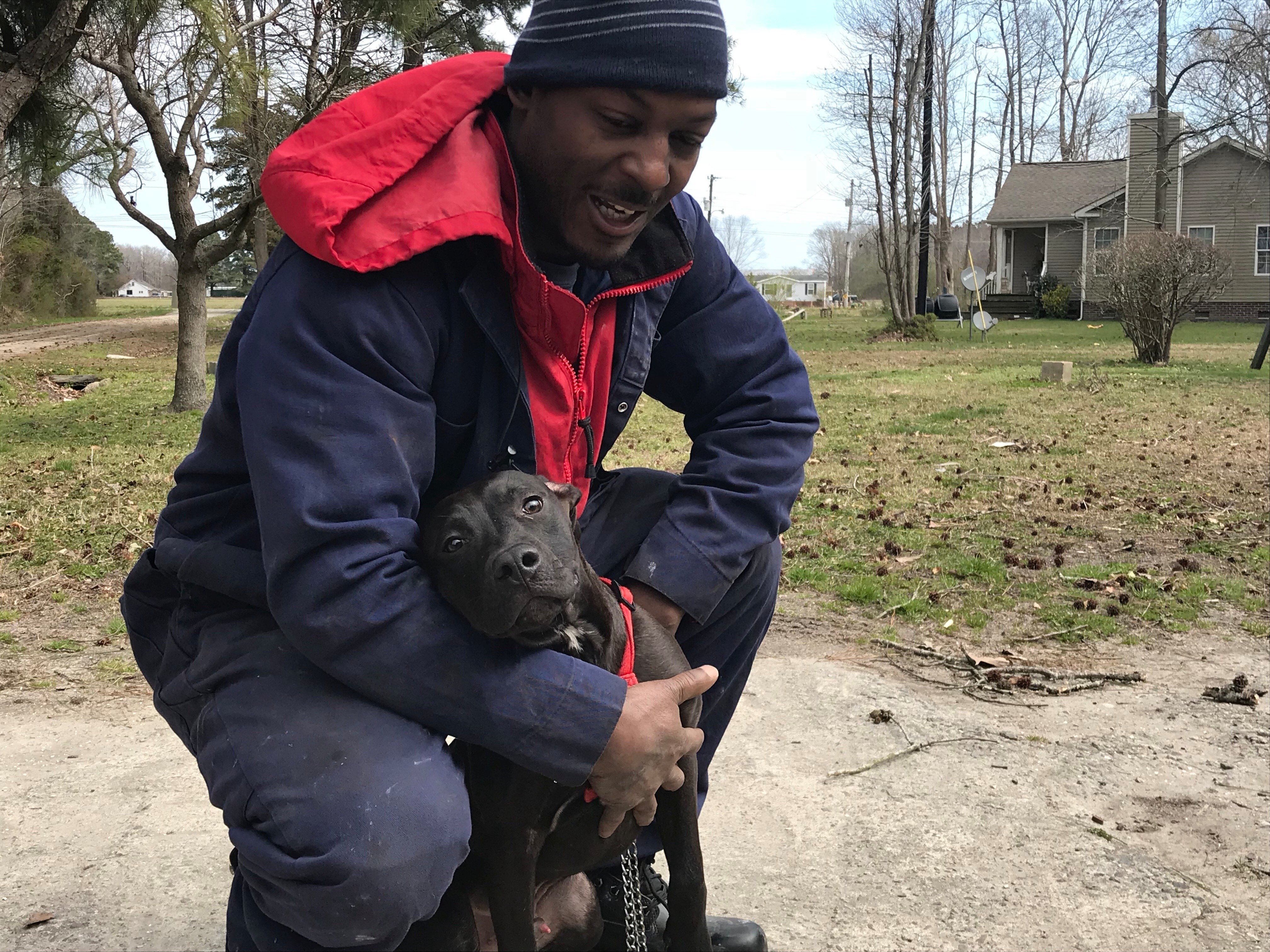 SHAWBORO, N.C. — A four-legged hero is being honored by the community after his owner said the dog saved him from a fire, according to WTKR.
Adrian Woodley lived in a mobile home in Shawboro, N.C. which caught fire February 21. Woodley said his pit bull, Shadow, woke him up during the fire and they were both able to escape.
Woodley said he initially thought someone was in the home. But once he got out of bed, he saw smoke and saw his couch on fire. Both Woodley and Shadow ran out to call 911.
On Tuesday, children from Knotts Island Elementary School and Central Elementary School presented Shadow with dog food and supplies as a reward for his heroic actions.
Shadow is only six months old and Woodley has had him for three months, but he said the puppy already earned his trust.