This is an archived article and the information in the article may be outdated. Please look at the time stamp on the story to see when it was last updated.
GREENSBORO, N.C. — A crash shut down a stretch of U.S. 29 south in Greensboro on Wednesday morning.
Both southbound lanes were closed between East Cone Boulevard and Summit Avenue. The lanes have since reopened.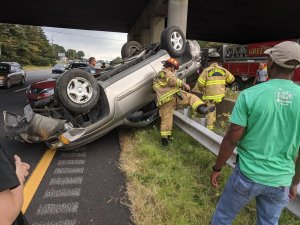 The crash involved two vehicles and one of them overturned. Minor injuries were reported.
The incident began at about 8:45 a.m. Wednesday.