This is an archived article and the information in the article may be outdated. Please look at the time stamp on the story to see when it was last updated.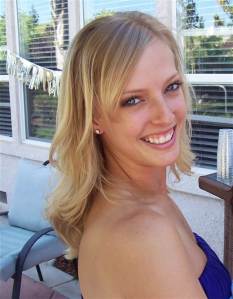 CHICO, Calif. — A family found a life-changing list shortly after their 21-year-old daughter was struck and killed by a drunk driver last year.
Last September, Kristina Chesterman was riding her bicycle when she was struck by a drunk driver. She died as a result of the accident.
Chesterman's parents were cleaning out her apartment when they opened her makeup bag and found a bucket list, Kristina's mother, Sandra Chesterman, told Facebook Stories.
Some of the things on the bucket list were: Be in four places at once. Go to Venice. Learn to play chess. Beat someone at chess. Save someone's life.
"That fifth one (save someone's life) struck us. Kristina was pursuing her childhood dream of becoming a nurse. She wasn't able to fulfill that dream, but through her death she was able to save five lives. Kristina was an organ donor, and her heart, liver, kidneys and pancreas went to people who needed them and kept them alive," Sandra Chesterman wrote on Facebookstories.com
Susan Viera saw Kristina's story on Facebook and was put the pieces together. She was the person saved by Kristina's heart.
After connecting with Kristina's mother on Facebook, Susan promised to help the family cross items off the bucket list.
As people found out about Kristina and Susan's amazing story, hundreds of strangers offered to help cross off things on Kristina's bucket list. Strangers have visited places Kristina wanted to visit.
Just like Susan, two other families that were saved by Kristina's organs contacted the family after reading their story. Many others said Kristina's amazing story has inspired them to become organ donors.
To follow Kristina's story, visit the Remembering Kristina Chesterman Facebook page.