This is an archived article and the information in the article may be outdated. Please look at the time stamp on the story to see when it was last updated.
GREENSBORO, N.C. -- Members of the motorcycle community have created an online petition calling for harsher charges against the tractor-trailer driver involved with the fatal wreck on Interstate 85 in Greensboro.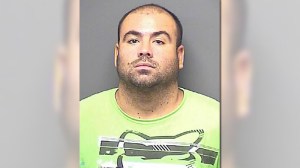 Troopers said they believe Daniel Serna, 34, fell asleep at the wheel and hit six motorcyclists parked on the side of the road Friday. According to prosecutors, the truck was traveling approximately 80-85 mph at the time of the accident.
Two motorcyclists were killed in the crash.
Serna, of Hollywood, Fla., has been charged with felony hit-and-run and two counts of misdemeanor death by motor vehicle.
However, members of the Ryderz Haven Motorcycle Ministry said those death charges should be a felony.
"Two lives were lost. Two very important lives," said Diamond Diaz, founder of Ryderz Haven Motorcycle Ministry. "We have families that were impacted, riders who were impacted and riders who drove past that scene that can tell you it looked like a bomb exploded. Right now, we want justice."
The group created a change.org petition calling for more severe charges. More than 1,600 people had signed the petition Tuesday afternoon.
For more information on the online petition click here.