This is an archived article and the information in the article may be outdated. Please look at the time stamp on the story to see when it was last updated.
GREENSBORO, N.C. – Greensboro police are investigating a nightclub shooting that has left one person dead.
Around 4 a.m. Saturday, officers responded to a report of a shooting at Magic Gentleman's Club located at 2216 Martin Luther King Jr Drive.
There they discovered Kenon Alrease Wall, 29, dead.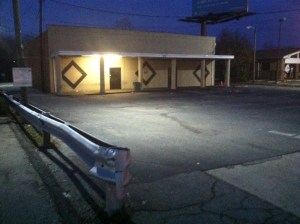 During the investigation, police said that all southbound lanes of Martin Luther King Jr. Drive are closed from I-40 to Patton Avenue, and northbound lanes of travel in this area are down to one lane.
Motorists are advised to utilize alternate routes of travel and exercise caution in the area.
In March, officers investigated a shooting at Magic Gentleman's Club that injured four people.
Police said the investigation is ongoing.