This is an archived article and the information in the article may be outdated. Please look at the time stamp on the story to see when it was last updated.
NORFOLK, Va. — A Norfolk police officer, a teenager and a suspect are dead following multiple shootings late Friday night, according to WTKR.
According to WTKR, 29-year-old James Brown was seen "randomly firing a gun" from a red vehicle as he drove southbound on Chesapeake Boulevard around 10:48 p.m. Friday.
One of the bullets struck 17-year-old Mark Rodriguez inside his own vehicle. He was pronounced dead at the scene.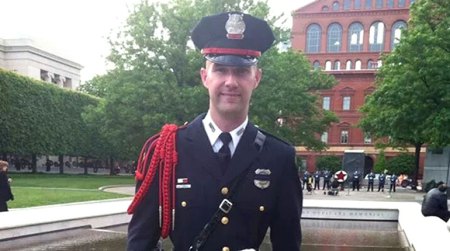 Officer Brian Jones located the suspect's unoccupied vehicle outside a home and off-duty officer Curtis Allison joined him to assist.
A short time later, Brown began firing his from inside his residence and Officer Jones was struck several times, according to WTKR.
Officer Jones died as a result of his injuries.
Officer Allison was also shot but is expected to make a full recovery.
After shooting the two officers, Brown got into an altercation with a third officer. The third officer shot and killed the suspect.
Read more: WTKR