This is an archived article and the information in the article may be outdated. Please look at the time stamp on the story to see when it was last updated.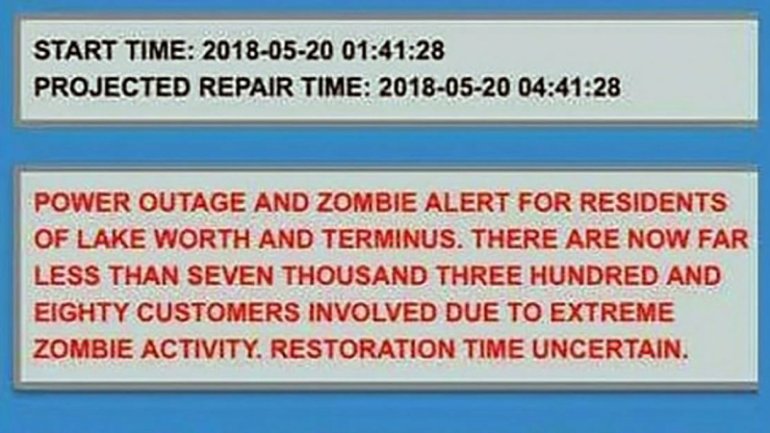 LAKE WORTH, Fla. — Watch out for zombies!
That's what Lake Worth warned their residents to do during a power outage, according to the Palm Beach Post.
The city sent out the alert to thousands of residents warning of "extreme zombie activity."
The alert said, "Power outage and zombie alert for residents of Lake Worth and Terminus," and continued on saying, "There are now far less than seven thousand three hundred and eighty customers involved due to extreme zombie activity."
A spokesperson for the city said the message was a mistake and they are looking into the situation.
The "Terminus" in the message may be a reference to the AMC show "The Walking Dead."