This is an archived article and the information in the article may be outdated. Please look at the time stamp on the story to see when it was last updated.
VOLCANO, Hawaii — The sky is lovely, dark and deep. But these golfers in Hawaii have rounds to go before they sleep.
Stunning photos taken at Volcano Golf & Country Club on Hawaii's Big Island on Tuesday show golfers coolly hitting the links even as a monstrous ash plume looms behind them.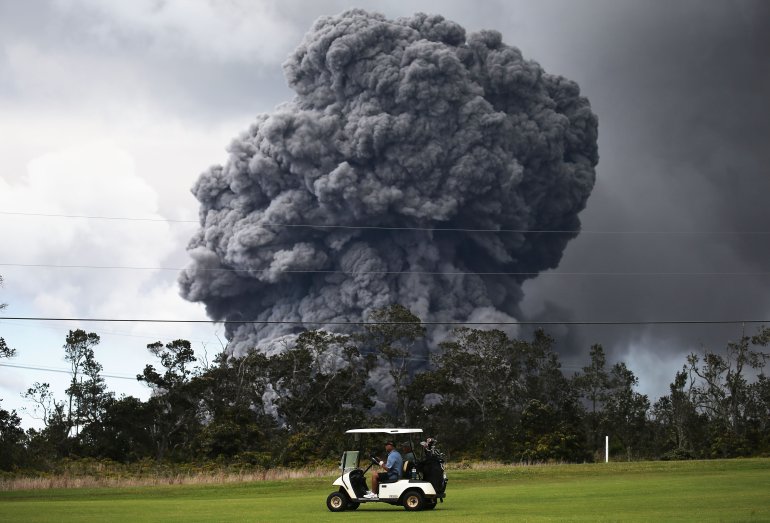 The eruption of the Kilauea volcano has already destroyed houses, caused evacuations and threatened to wreak havoc on Hawaii's tourism industry. On Tuesday, a plume of ash from the volcano rose 12,000 feet into the air, dropping ash on sections of the island.
The US Geological Survey issued a red alert on Tuesday warning of an imminent major eruption.
But clearly, not everyone was so worried.