This is an archived article and the information in the article may be outdated. Please look at the time stamp on the story to see when it was last updated.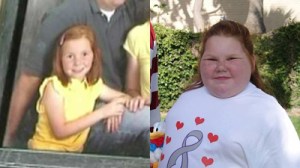 A 12-year-old Texas girl with a rare weight-gain disorder has raised more than $73,000 to pay for life-saving gastric bypass surgery.
Two years ago, Alexis Shapiro was diagnosed with a rare brain tumor and underwent surgery to remove the mass, according to her family. During the procedure, Shapiro's hypothalamus and pituitary gland were damaged – causing her to develop a condition called hypothalamic obesity.
As a result of the condition, Shapiro is constantly hungry and is prone to overeating. According to the girl's mother, she has gained 140 pounds over the past two years and currently weighs 190 pounds.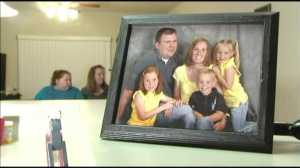 "It is a beast and we have tried so hard to control it, but it has been found that no amount of diet or exercise will stop this obesity. It has been heartbreaking for her and for us. She can not do the things she used to love," Jenny Shapiro wrote on the gofundme.com page.
Doctors have told the family gastric bypass surgery could save Shapiro's life, but the family's health insurance provider has denied the surgery claiming she is too young. According to company policy, only patients 18 or older or those with full bone growth can have the surgery.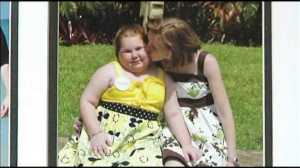 Thanks to over 1,700 donations (most anonymous), the family has reached their goal of raising $50,000. Shapiro wrote:
"Oh my gosh!!!!! Again , I can't describe the feeling! Alexis is such a quiet girl now but she talks to me and Ian. She is also very thankful. You all have shown her that dreams can come true and that the rude comments out in public can be ignored because she has so many people supporting her and rooting for her! Thank you oh so very much! I have been really busy but I will start working on the messages and of course I want to thank everyone personally. Not sure how but, I will try my best. Thank you!"