This is an archived article and the information in the article may be outdated. Please look at the time stamp on the story to see when it was last updated.
HIGH POINT, N.C. – Becky Smothers was the mayor of High Point when Oak Hollow Mall opened in 1995.
"It's a shame it didn't work out," she said.
High Point University is the current owner of the property. The mall officially closed Friday. The only thing that remains is the Dillard's store, property not owned by H.P.U.
University officials haven't decided what they'll do with the property at this time.
Smothers is disappointed to see the mall close. She says there was so much excitement when the mall first opened with major stores, a theatre and eateries that attracted people.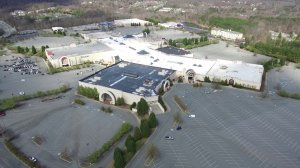 She says factors such as people shopping online and competition from nearby malls and shopping centers, may have played a part in the number of stores leaving and the decline in customer turnout.
Smothers also remembers when the mall was being constructed. City council members in the 1990s were pushing to have a mall near the Palladium area, but at the time, Smothers says developers and stores were interested in other locations, like on Eastchester Drive, where Oak Hollow Mall would eventually be built.
The mall has also been a place for people to exercise.
Bill Mangun is a mall walker who has observed the decline in customers coming over the years.
"It's sad. I can't believe that High Point will not support a mall. They wouldn't support Westchester Mall and they wouldn't support this mall. They'd prefer to go to Greensboro and Winston to shop, when its right here and I've never understood it," Mangun said.
For young adults like Karla Pacheco, she's sad to see it leave because she grew up going to this mall with her Triad-area friends.
"I hope people just remember that this mall was here for us. It's more than just a place to shop. People used to come and hang out with friends and family, it was just a center for good times," Pacheco said.