This is an archived article and the information in the article may be outdated. Please look at the time stamp on the story to see when it was last updated.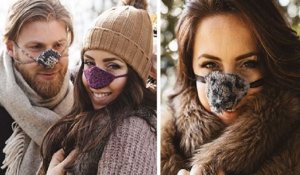 PHILADELPHIA — What's worse when you're cold than a cold nose?
Well, The Nose Warmer Company may have the perfect solution, as first reported by FOX29 —a knitted pouch to keep your nose warm.
The 'Nose Warmer' comes in many styles and sells for about $10.
"Our business started small, with one nose warmer made specifically to do the job of warming up a nippy nose!" the company's website reads. "Our owner soon realized that she wasn't the only one with this problem so ….. THE NOSE WARMER COMPANY was born."