This is an archived article and the information in the article may be outdated. Please look at the time stamp on the story to see when it was last updated.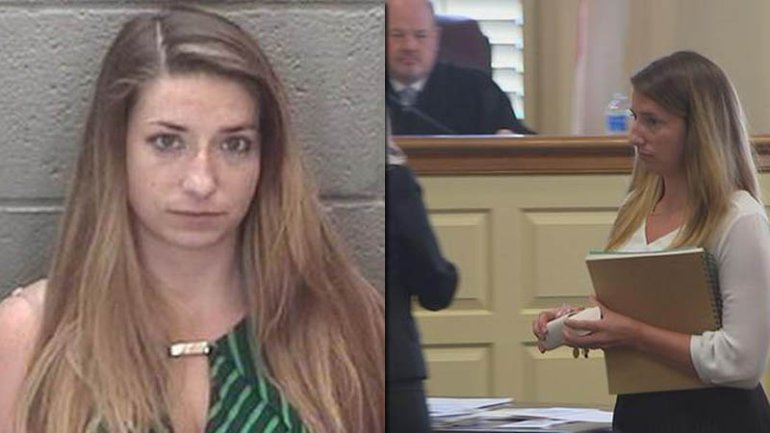 ROCKY MOUNT, N.C. — A Rocky Mount math teacher accused of having sexual relationships with three male students appeared in a Nash County courtroom Tuesday, WTVD reports.
Erin Elizabeth McAuliffe is charged with three counts of sexual activity with a student and one count of indecent liberties with a minor.
The 25-year-old did not comment on the felony charges following her court appearance.
McAuliffe was arrested last week and placed at the Carteret County Jail under a $20,000 bond. She has since been released on bond.
McAuliffe is due back in court for the probable cause hearing on June 29.
[protected-iframe id="43f45285f50bdaf9d9d2c169e458880a-28572344-57275829″ info="http://abc11.com/video/embed/?pid=2093021″ width="770″ height="433″ frameborder="0″ allowfullscreen=""]