This is an archived article and the information in the article may be outdated. Please look at the time stamp on the story to see when it was last updated.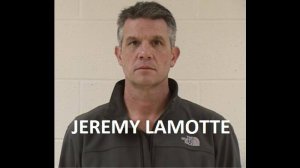 YANCEY COUNTY, N.C. —Detectives in Yancey County found hundreds of thousands of dollars worth of marijuana in a hidden, underground bunker.
The Yancey County Sheriff's Office executed a search warrant for the bunker, which was camouflaged by a garage, on Feb. 4.
Inside, they found "an elaborate hydroponic grow operation."
There were 259 green marijuana plants and several vaccum-sealed packages of harvested marijuana, adding up to 128.3 pounds, according to the sheriff's office.
The load of marijuana had a street value of about $300,000.
Jeremy James LaMotte, 45, was arrested and released on $15,000 bond — but arrested again after a second bust on Wednesday.
Detectives executed the second warrant on another property owned by LaMotte.
There, they found another 158 grams of marijuana.
He was arrested and released on an addition $5,000, bringing the total to a $20,000 bond.
LaMotte has been charged with two counts of felony trafficking in marijuana, two counts of felony possession of schedule VI controlled substance, two counts possession with intent to manufacture, sell, and deliver, two counts felony maintaining vehicle, dwelling, or place for a controlled substance and felony manufacture of schedule VI controlled substance.