This is an archived article and the information in the article may be outdated. Please look at the time stamp on the story to see when it was last updated.
WINSTON-SALEM, N.C. -- No charges will be sought in the domestic violence incident that resulted in the death of a Winston-Salem woman.
Winston-Salem police say they were called out to a home on Dacian Street shortly after 11 p.m. Wednesday after a report of a physical altercation.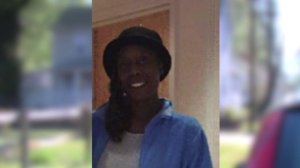 When police arrived, they found 53-year-old Doris Lovell Caldwell unconscious. She was transported to the hospital where she was pronounced dead around 12:15 a.m. Thursday.
"The evidence gathered indicates that on the evening in question, Caldwell was the physical aggressor in an assault inflicted upon a person with whom she has a domestic relationship. The victim of that domestic assault has cooperated fully with authorities during the investigation," Winston-Salem police said in a news release Friday.
According to Winston-Salem police, Caldwell armed herself with a machete and attempted to attack the victim.
"The victim unsuccessfully attempted to flee the assailant, before finally grabbing [Caldwell] around her neck and lying on top of her while holding her on the floor," the news release said.
The victim then called 911 and requested that EMS and law enforcement personnel respond.
After reviewing the evidence gathered, Forsyth County District Attorney Jim O'Neill has determined that no criminal charges will be sought in this investigation, the news release said.
The identity of the victim will not be released by Winston-Salem police.