This is an archived article and the information in the article may be outdated. Please look at the time stamp on the story to see when it was last updated.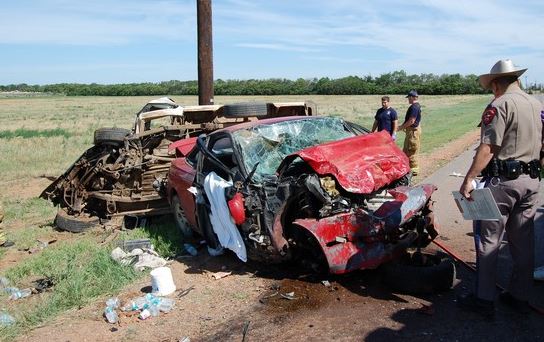 VERNON, Texas (KETK) — A man and his wife were killed in a tragic accident when the couple collided head-on while driving separate vehicles.
According to Department of Public Safety Trooper Jymie Ha, on Wednesday around 9:55 a.m., Kristina Munoz, 26, was driving a car north on County Road 87, an unlined road, and crashed into a truck driven by her husband, Nicolas Cruz, 31, at the crest of a hill.
The couple was pronounced dead at the scene.
Authorities told the Times Record News they believe speed and the layout of the road could be contributing factors of the crash.
The investigation is ongoing.
Troopers said the couple recently married and both worked at the nearby Mahard Egg Farm in Prosper.