This is an archived article and the information in the article may be outdated. Please look at the time stamp on the story to see when it was last updated.
ROBESON COUNTY, N.C. — An Amber Alert victim abducted in South Carolina was saved by a North Carolina State Trooper last night just inside the state line.
An Amber Alert was issued last night out of Mount Pleasant, S.C., for 3-year-old Jude Ramirez.
Michael Angelo Ramirez Jr., 31, of Mount Pleasant, abducted his son after an alleged violent domestic dispute with his wife.
Ramirez quickly fled the scene in a 2014 red Ford Focus before local law enforcement could arrive. Within minutes of the alert being issued, motorists traveling north on I-95 noticed the suspect vehicle at mile marker 194 and contacted South Carolina authorities, who then contacted the Elizabethtown Highway Patrol Communication Center.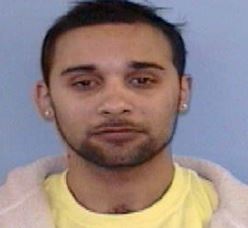 Troopers based in Robeson County and local law enforcement were dispatched to the I-95 corridor.
Around 10:45 p.m., law enforcement observed the suspect vehicle at mile marker 4 and executed a traffic stop.
As officers stopped the vehicle, Ramirez sped off at a high rate of speed and lost control at a nearby exit ramp. Ramirez then exited the vehicle with his son and fled into a heavily wooded area.
Trooper Michael Miles, being familiar with the area, drove to an adjacent road and began to search for the suspect on foot. In a nearby field, he encountered Ramirez holding the child against his chest.
Miles tried to convince Ramirez to release the child but he refused and a struggle ensued. During the struggle, the child was able to break free. Ramirez was subsequently taken into custody.
"Trooper Miles prevented tragedy by finding the suspect," State Highway Patrol Col. Bill Grey said. "The child is now safe because of Trooper Miles' good judgment and quick actions."
Ramirez, as a precaution, was transported to Southeastern Regional Medical Center in Lumberton for observation. Once released, he will be extradited back to South Carolina where he will be charged with criminal domestic violence, aggravated family assault with a knife, kidnapping, cruelty towards children and false imprisonment.
Ramirez will also face various charges in North Carolina.