This is an archived article and the information in the article may be outdated. Please look at the time stamp on the story to see when it was last updated.
TRANSYLVANIA COUNTY, N.C. — A North Carolina mother is accused of putting her toddler in a dog pen filled with animal feces.
WLOS-TV reported that Brevard Police arrested Aimee Lynn Brown, 30, of Transylvania County, after the alleged incident happened at a home on Tuesday.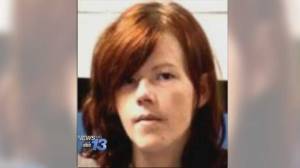 Police said Brown told them she was visiting a friend's house when she locked her daughter in the dog pen while she looked for a lost ring. Police said the little girl broke free from the pen and ran toward the road.
"I was inside the house and saw it and I screamed," said Stephanie Hall, who lives next door to the house with the dog pen. "My daughter was here on her lunch break and called the law."
Hall said the little girl narrowly missed being hit by a car on Old Hendersonville Highway. She described the highway as being "crazy busy."
The suspect is charged with misdemeanor child abuse and possession of stolen property. Police said they noticed she was driving a car with stolen tags and had no insurance.
Brown was placed in the Transylvania County jail under a $2,000 secured bond and has court planned for Sept. 4. Brevard police said the 2-year-old is being cared for by a grandparent.