This is an archived article and the information in the article may be outdated. Please look at the time stamp on the story to see when it was last updated.
BOONE, N.C. — A Watauga County man says texts from Walmart caused him to become paranoid about a murder he says he committed 17 years ago in Arizona.
According to the Charlotte Observer, Matthew Gibson was living in a small settlement near Boone when he felt he needed to divulge his secret.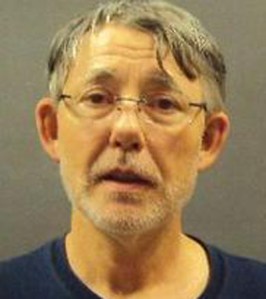 Gibson, 55, drove to Arizona and met with Detective Alicia Marquez of Winslow Police Department and said he wanted to talk about a crime he committed more than a decade ago.
Gibson told the detective that he met a woman in Bullhead City, Ariz. in 1997 and they went back to his trailer. She became loud and obnoxious, so he told her to leave. When she wouldn't leave, he says he bludgeoned her to death with a Maglite flashlight and dumped her body by the Colorado River.
Gibson said he would have kept quiet about the incident, but he started getting text messages from Walmart that caused him to be paranoid.
He says the texts messages and voice mails from Walmart informed him that a prescription for Anita Townshed was ready. Gibson also later received an envelope with a Walmart advertisement in it but no return name or address.
Gibson, a former cocaine and methamphetamine addict, decided that Townshed must have been the woman he killed and he felt someone might have put "a contract on his head."
So, he drove to Arizona to confess his secret.
Gibson says he didn't know the name of the 38-year-old woman he'd killed in Bullhead City in 1997. Detectives said the story checked out, but the woman murdered wasn't Anita Townshed.
It was a woman named Barbara Brown Agnew.
Detectives say that without Gibson's confession, police would never have had a case against him.
Gibson wanted to plead guilty to manslaughter and begin his 10-year sentence without delay.
Source: Charlotte Observer